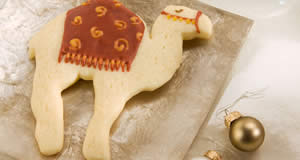 I love Christmas cookies. One of my favs are the old fashioned sugar cookies with colored sprinkles. Christmas just doesn't seem right without them somehow. Another favorite is Mexican Wedding Cookies. My Mom used to make these and they taste soooo very good. But she shaped them a bit different and called them Ladyfingers.
Here are the top 20 Christmas cookies from Allrecipes.com. You may see some familar ones here and some new ones to try!
Go here to see recipes....
BTW, I'll be posting my Mom's Mexican Wedding Cookies aka Ladyfingers later. ♥